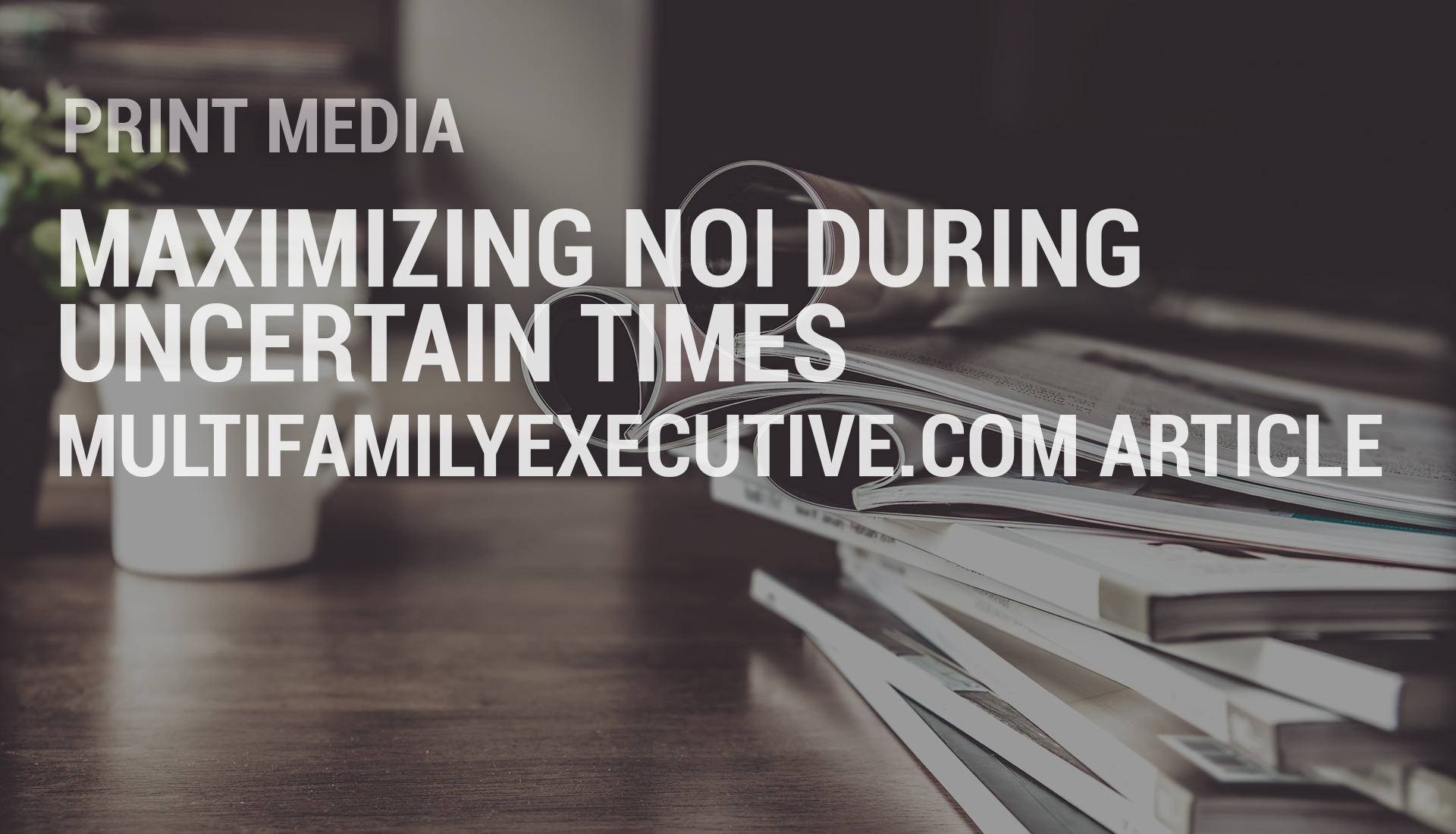 Maximizing NOI During Uncertain Times: Multifamilyexecutive.com Article

Apartment operators get back to basics to collect rent and limit expenses.
As the country has waged war against the pandemic, there's been another fight raging within the apartment industry—the one to defend net operating income (NOI) from being further ravaged by COVID-19.
Take the perspective of Daniel Tenenbaum, founding principal of Los Angeles-based Pacific Crest Real Estate, which runs $200 million in multifamily assets across Southern California.
"We have been hit simultaneously with a decrease in rent revenues, higher expenses, and higher vacancy," says Tenenbaum, who also serves on the board of the California Apartment Association. "Our revenues have decreased 12% to 15% per month, primarily driven by higher delinquencies."
An eviction moratorium means collecting on those delinquencies is harder. To make matters worse, because residents are spending more time at home, they're using more water and electricity, causing utility costs to rise. As residents have spent more time staring at their same four walls, Tenenbaum notes, maintenance requests also have increased, resulting in higher labor expenses. Finally, because fewer people are going to work during the day, when prospects do visit available units, they can't always find parking, a perennial must-have in auto-centric L.A.
"That makes it harder to lease our buildings," Tenenbaum says.
He's not alone. Across the industry, operators say the multifaceted challenges of the pandemic have impacted rent collections, while driving up expenses, resulting in NOI erosion. To combat the trend, industry leaders are using technology to cut costs and gain efficiencies where they can, while getting back to the basics of sound property management to collect every rent dollar they can.