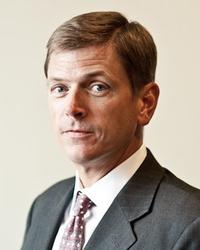 Albert L. Lord III is the Founder and Chief Executive Officer of Lexerd Capital Management LLC. Albert began personally investing in real estate private equity in 2001. Since establishing Lexerd Capital Management LLC in 2006, he has gained experience in land acquisition, real estate financing, golf course construction, apartment to condominium conversions, student housing, residential real estate and multifamily properties.
Albert formed Lexerd Capital Partners High Yield Fund I in 2011 when he decided to exclusively focus on multifamily real estate investments. This focus will remain consistent as the Fund pursues portfolio investments within the multifamily real estate market.
Prior to founding Lexerd in March 2006, Al spent 16 years in various positions with Morgan Stanley & Company, including seven years in Tokyo where he was Chief Operating Officer for Investment Banking and a member of the firm wide Tokyo Operating Committee. Prior to being named Chief Operating Officer, Al was head of the Corporate Finance Execution Group for Investment Banking in Tokyo. He spent five years in New York in corporate finance, global capital markets and private wealth management, and four years in London in debt capital markets. Al spent one year as an accountant with Arthur Young & Company, a predecessor firm to Ernst & Young.
His highlights at Morgan Stanley Japan include managing Investment Banking in Tokyo as COO to 3+ years of profitability, including its first ever; serving as a member of the Board of Directors of Morgan Stanley Properties, the real estate management company which provided institutional caliber proactive real estate services designed to add value, minimize cost and maximize returns from investments in real estate assets; and leading the execution of several high profile financings, including the Initial Public Offering for Shinsei Bank's YEN 250 billion (US$2.4bn) IPO in February 2004 (Asia money's "IPO Deal of the Year Award"). His notable transaction as a deal team leader in Corporate Finance in New York included KPMG Consulting's (BearingPoint) $2.3bn IPO, which was the first of the "Big Five" consulting firms to go public and was the second largest IPO to be listed on the Nasdaq.
He received a Bachelor of Science in Business Administration in Finance from Drexel University in 1989.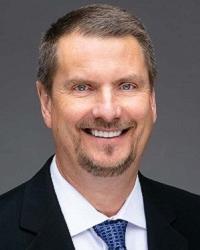 Ed Tracy is the Senior Vice President of Asset Management for Lexerd Capital Management. Ed has worked in multifamily asset management for over 30 years, with over half of that time with institutional owners including the State Teachers Retirement System of Ohio and American Realty Advisors, and the other half with private boutique real estate investment firms based in the U.S. and Canada. Ed graduated from the Pennsylvania State University with a Bachelor of Science degree in Real Estate and holds the Certified Property Manager (CPM®) and Accredited Residential Manager (ARM®) designations from the Institute of Real Estate Management.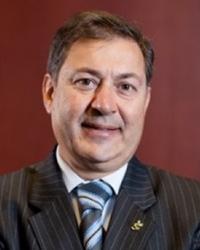 Dr. George Tsetsekos is partner at Lexerd Capital Management LLC and assists in deal and capital flow structuring of the funds' investments. In collaboration with others he is delivering value enhancing solutions to prospective investors and he is involved in assessing emerging trends and developments in the multifamily housing real estate sector.
Prior to his engagement with Lexard Capital Management LLC, Dr. Tsetsekos served as Dean of the LeBow College of Business at the Drexel University from 2002-2012. Under his leadership the college achieved numerous milestones, including international recognition of its programs, the completion of two business school buildings and launching of several scholarships and endowed professorships. Previously at Drexel, Dr. Tsetsekos had served as Professor of Finance and Director of the LeBow College's Risk Management Center and finally as Vice President of Academic Administration.
In addition to working at Drexel University, Dr. Tsetsekos has served on the advisory boards of the Federal Reserve Bank of Philadelphia, the Penjerdel Council, the Pennsylvania Economic League, the World Trade Center of Greater Philadelphia, GIC and other organizations. Also he has served in consulting and advisory roles in public companies and organizations including The World Bank, SEC, Bearn Stearns, and FannieMae where he developed underwriting standards for mortgage originations for developing markets.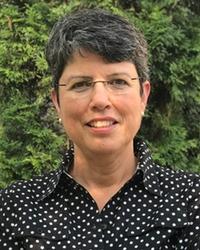 Regina is the office manager for Lexerd Capital Management and assists in the organization and record keeping for several investments and in maintaining the state compliance calendar for all the Lexerd's funds.  She holds and a BSc in Business Administration from Phoenix University.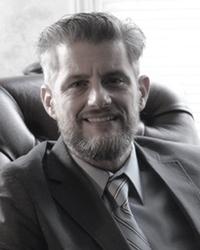 Bradley Leavitt, MBA, CPM.
Bradley Leavitt is an affiliated acquisition partner. Bradley is a principal with more than 22 years in the multifamily industry. He was Vice President-Acquisitions and Chief Operating Officer with the Carroll Organization where he served on the investment committee for Carroll Co-Invest Fund I. Prior to Carroll, he worked as an investment associate in a brokerage capacity with Southpointe Partners. Bradley was successful at facilitating the acquisition of over 8,000 units and responsible for asset management of over 20,000 units – maintaining operational responsibilities in 17 major markets across the U.S. comprising over 110 properties at one time. He holds degrees from Axia, WIU, and a Master's of Business degree from the University of Phoenix. He is a 2004 CPM designee and has served on the 2005 Board of Directors for the Institute of Real Estate Management. Bradley has been accredited with both the National Apartment Association (NAA) and National Center for Housing Management (NCHM). Bradley was responsible for oversight of 400 employees, worked for public REIT's such as Summit Properties (now Camden Property Trust), and was Vice President with CNC Investments, a billion dollar international company. He has extensive experience with non-profit, military and student housing, LIHTC, HUD, Rural Development, and has working relationships with Real Estate Commissions and Finance Authorities across the nation. Bradley enjoys golf, boating, church, and is married with two children, ages 22 and 16.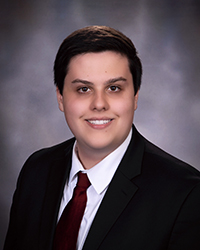 Michael Garvey is a Financial Analyst at Lexerd Capital Management LLC. Prior to joining Lexerd Capital Management LLC, Michael worked as a private wealth management analyst for the Fairman Group Family Office in Chesterbrook, PA. He brings experience in investment reporting, portfolio management, and knowledge in underwriting, modeling, and valuations. Michael graduated with honors from Drexel University's Lebow College of Business with a B.S. in Finance and Business Analytics in 2022.