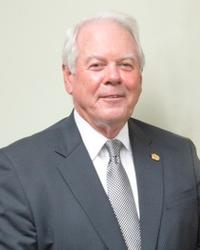 John Chapel, a mergers and acquisitions specialist, is the founding president and CEO of White Hall Capital LLC, a private equity company that invests in government services companies. He is the former president and CEO of AVIEL Systems, Inc, which serves federal government agencies in the national security, transportation, and defense areas. He sold AVIEL in 2008 and subsequently founded White Hall Capital.
Chapel previously served as COO of Computer & Hi-Tech Management, a provider of IT services and solutions to the Department of Defense and the public sector, where he led the company's successful transformation and acquisition. He was also president and COO of ANDRULIS Corporation and vice president and CFO of the MSEC group of ManTech International. He has also held executive management roles in other private and public firms, and he currently serves on the boards of several businesses and community organizations.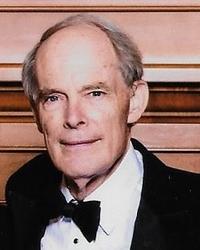 John Crosby – Real Estate Consultant
John Crosby has more than 25 years of real-estate related experience within the financial/capital markets.  Mr. Crosby joined Salomon Brothers in 1981 in the real estate investment banking group and worked in a quasi sales/finance capacity.  Following seven years at Salomon, Mr. Crosby joined Merrill Lynch in 1987 and managed the commercial mortgage trading desk.  He then joined The Mortgage Capital Group of The Prudential Insurance Company and arranged for the sale of mortgage positions within the capital markets.
Mr. Crosby also was a Principal at Amcon Capital Partners, a California-based real estate partnership, where he focused on sale-leaseback (investment and non-investment grade) business.  He was last employed as Director at The Industrial Bank of Japan where he focused on asset-backed securities business, including real-estate transactions.  Mr. Crosby received a BA in American Literature at Brown University in 1967.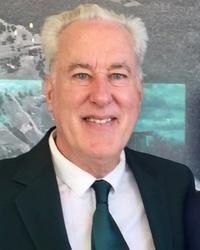 Tom Garvey worked for J.P. Morgan Chase Bank for 33 years and retired from his most recent position as Executive Vice President of J.P. Morgan Chase Bank and President of Chase Retail Mortgage headquartered in Iselin, New Jersey.  Prior to becoming President of Chase Retail Mortgage, Mr. Garvey's responsibilities included the management of all prime and subprime mortgage originations for J.P. Morgan Chase Bank.  During his tenure, annual loan volume exceeded $100 billion in retail, wholesale, correspondent, home equity and direct to consumer business channels.  These businesses employed over 7,500 sales and operational support people in 250 offices nationwide.
Mr. Garvey's responsibilities included managing sales activities and growing mortgage market share nationwide throughout all of Chase Bank branches.  Mr. Garvey has participated in numerous national and local partnerships with builders, joint-ventures, and community groups.  As Vice Chairman of Chase Home Finance, Mt. Garvey represented the bank as a member of the National Housing Policy Council in Washington, D.C.  In this capacity, Mr. Garvey argued for G.S.E reforms including requiring higher capitalization for Fannie Mae and Freddie Mac.  Mr. Garvey also argued against development of mortgage products like option ARMs and mortgage product features such as negative amortization.  These products have recently unsettled world financial markets.
Mr. Garvey was previously President and Chief Executive Officer of Chase Personal Financial Services (PFS) located in the World Trade Center in New York, New York.  PFS was the #1 jumbo mortgage lender in the United States and a two time finalist for the Malcolm Baldrige National Quality Award.
Mr. Garvey's family founded the Kevin Guest House.  Located in Buffalo NY, The Kevin Guest House is considered the first hospitality house in America as it provides a place to stay at a nominal cost or free for families with relatives stricken with cancer.  Mr. Garvey is a past member of the board of the Summit Speech School in Summit, NJ and served as an assistant coach of the Summit High School women's basketball team.
Mr. Garvey graduated from St. Mark's Seminary in Erie, Pennsylvania.  He holds a bachelor's degree from St. Bonaventure University and Master's Degree from the Rochester Institute of Technology in Rochester, New York.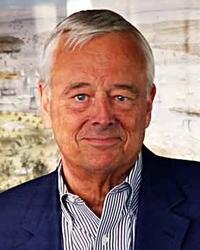 Albert L. Lord (Al) serves as Senior Advisor to AlpRidge Capital and advisor to Lexerd Capital. He joined the firm after a distinguished career as Vice Chairman and Chief Executive Officer of Sallie Mae, the nation's No. 1 financial services company specializing in education. Al held this position from 1997 to 2005, then served as Chairman of the Board of Directors until 2007 when he was re-appointed Chief Executive Officer and Vice Chairman of the Board until his retirement in May 2013.
Al originally joined Sallie Mae in 1981 as controller and subsequently served as Executive Vice President, Chief Operating Officer. He left the company in 1994 to found LCL, Ltd., a financial- management consulting firm. In 1995, he became an independent director of Sallie Mae and subsequently led a successful proxy contest to restore then depleted shareholder value and become the company's Chief Executive Officer in 1997.
Under Al's leadership Sallie Mae's market value increased from $2 billion to $25 billion in 2005. Upon reappointment in 2007 he led the Company through the financial crisis, raised capital and increased market value threefold. Today, Sallie Mae is the leading private sector provider of higher education financing in the United States.
During Al's tenure Sallie Mae won awards as a top place to work. While committed to the financial success and reputation of Sallie Mae, he used its education expertise to create The Sallie Mae Fund, which since 2001 has contributed $125 million to lower barriers to college access. Al created Building Hope, established in 2003 to finance charter school building and rehabilitation. Building Hope operates across the country but principally in Washington, D.C. where charter schools enroll more than one half the public school students.
Al began his professional career in 1967 with Peat, Marwick, Mitchell and later was Treasurer of First Pennsylvania Corporation. He received a Bachelor of Science degree from Penn State where he now serves as a Trustee.
Al served for eight years as Chairman of the Cesar Chavez Charter Schools in Washington DC. Other community activities include the Washington DC based Children's Charities Foundation, the advisory board of Penn State, Abington. Al has contributed generously to Penn State and to the Anne Arundel Medical Center in Annapolis Maryland. He and his wife Suzanne reside in Naples, Florida.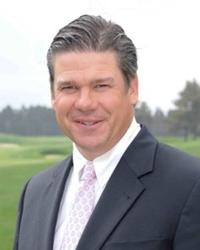 Quentin FJ Lutz is the principal partner of Qonnect Partners, LLC, a company engaged in financial investment, project management and the development of international real estate projects. Mr. Lutz is also a Co-Founder of the Outpost Club, the first by-invitation national golf society based in the United States.
His career has included partnership positions at Arthur Hills – International Golf Course Architects, Pro Quest Inc. (a subsidiary to Ford Motor Company), CertainTeed Building Supplies Corporation and as an Officer in the United States Navy.
As a Partner with Arthur Hills Golf Course Architects, he was responsible for all aspects of global new business development, strategic planning as well as media and client relations. His hands on approach assisted in the generation of over $2 billion in residential and commercial development sales.
Mr. Lutz has played the Top 100 Golf Courses of the World as ranked by GOLF Magazine and is a member of GOLF's Top 100 ranking panel. Quentin is a member of the American Association of Realtors, Urban Land Institute, Golf Writers of America Association (as an internationally published golf writer), a founding member of the Audubon International Conservation Council, a board member of The Platinum Clubs of the World and a Fellow of the World Club Championships.
He received his bachelor of science in Marketing and Finance from Drexel University in 1991 and his Master in Business Administration with a concentration in International Finance in 1999 from Wayne State University. Quentin lives in Sylvania, Ohio, and is married for 25 years to his wife LeAnne. They have three daughters Morgan, Mackenzie and Macy.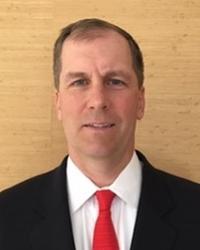 Tom McLaughlin retired as a Managing Director at Goldman Sachs after 20 years working on the equity trading floor.  Mr. McLaughlin started at Goldman in Equity Derivatives Sales and for the last 10 years ran a team of professionals offering risk management services and solutions to institutional investors including The Ontario Teachers Pension, The Canadian Pension Plan, General Electric Pension, the State of New Jersey Pension, Prudential and MetLife.  Mr. McLaughlin personally worked with the CIOs and senior leadership on portfolio strategy, asset allocation, hedging and structured products solutions. He also ran the firm's Latin American equity business from 2004 to 2007.
Before joining Goldman Sachs, Mr. McLaughlin was involved in software engineering sales for Auto-Trol Technology. He graduated from Rensselaer Polytechnic Institute in 1986 with a B.S. in Industrial Engineering and also received his MBA from the Rensselaer Lally School in 1987.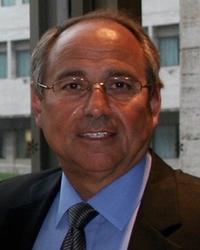 Jim leads asset and property management teams in the southeast and southwest for Lexerd. He is also CEO of P-TEK, a privately owned LLC focused on managing technology and real estate enterprises. In addition, Jim is EVP at POW Audio, a portable, bluetooth speaker startup.
Mr. Pagos has an extensive track record in leading large, medium sized and startup organizations. His business experience spans executive and board positions in global industries and markets, and includes hands-on leadership in sales, marketing, international, business development, strategic planning, human resources and public policy.
Jim worked at AT&T for 30 years, where he held numerous positions in the varied businesses of the company. His last position was Chief Operating Officer of AT&T Solutions, one of the fastest growing businesses at AT&T at the time. There, he led a global team of more than 8,000 professionals who designed, implemented and managed networks and e-commerce applications for Global 3000 clients. Earlier, Jim was Vice President, Global Services, where he managed international services as well as the global partnerships for AT&T's business sector. Over his career at AT&T, Jim held executive positions leading business units, sales, marketing, human resources and public policy organizations. After leaving AT&T, Jim was CEO of 3 privately held startup technology companies in telecom, software and LED lighting.
Jim is a graduate of Brown University, with degrees in electrical engineering and economics.