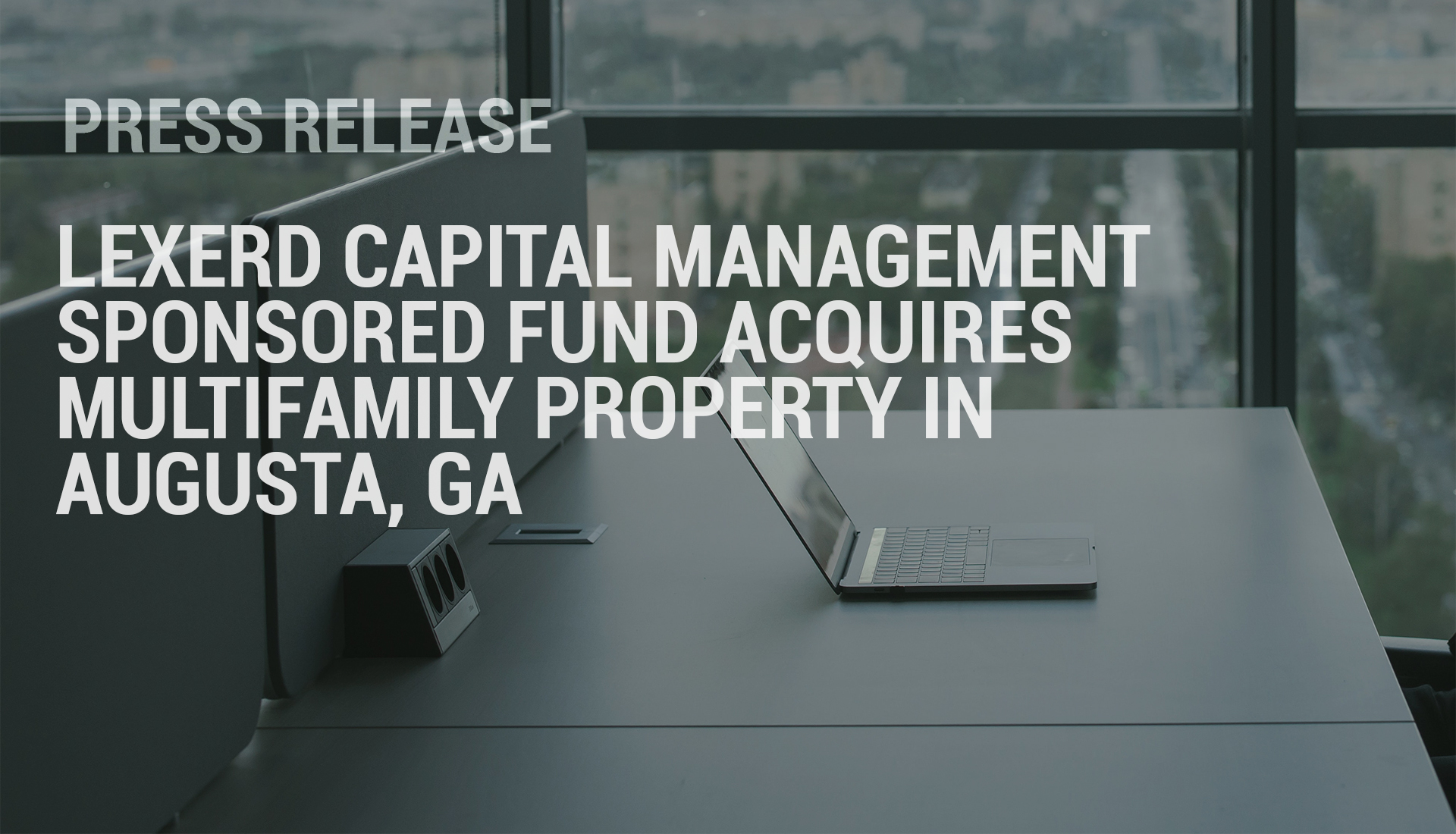 Lexerd Capital Management LLC Sponsored Fund Acquires Multifamily Property in Augusta, GA
Lexerd Capital Management LLC ("Lexerd"), a New Jersey-based sponsor of private equity funds, announced today that one of its funds has acquired Center West Villas ("Center West"), a multifamily property in Augusta, GA. The property, renamed "Pinewood at National Hills" consists of 20 two-story buildings, totaling 160 individual units.
Terms of the transaction were not disclosed.
The property is located near the National Hills section of Augusta, just off Washington Road and minutes from I-20 and Riverwatch Parkway.  It is also five miles from Augusta University Medical Center, seven miles from the Augusta Mall and less than 15 miles from Fort Gordon.
Internationally, Augusta is best known for hosting The Masters golf tournament each spring, which attracts over 200,000 visitors from across the world to the Augusta National Golf Course.  Augusta is approximately two hours east of downtown Atlanta via I-20.
This is the third acquisition in Augusta for a Lexerd-sponsored fund.  The firm previously owned one property in Augusta, which it sold in May 2017, and in August 2017, a Lexerd-sponsored fund acquired three multifamily properties in Augusta, collectively renamed "The Lory of Augusta."  For more information about this property please visit www.pinewoodnationalhills.com.
Albert Lord III, Founder and CEO of Lexerd, said, "We are excited to add this property to our Augusta portfolio.  The Center West property is a well-maintained community within the highly desirable area of West Augusta, near retail shopping, and with easy access to I-20.  We know the Augusta market extremely well and will continue to look for investment opportunities both in this general area and in the greater Southeastern US.