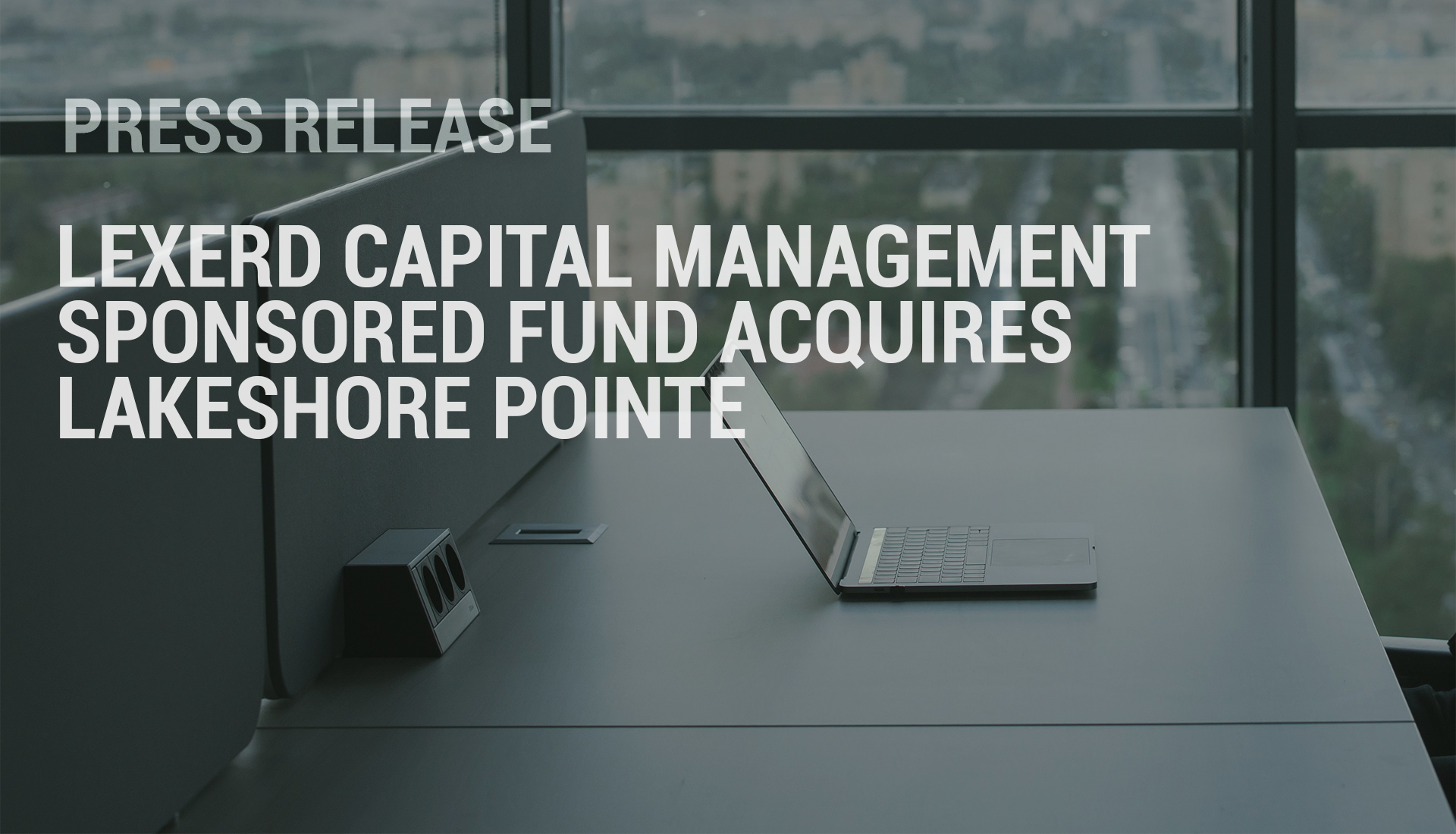 Lexerd Capital Management LLC Sponsored Fund Acquires Lakeshore Pointe
Lexerd Capital Management LLC ("Lexerd"), a New Jersey-based sponsor of private equity funds, today announced that one of its funds has acquired Lakeshore Pointe, a 102 patio-style unit apartment complex in the city of Warner Robins, Georgia. Terms of the transaction were not disclosed.
The Lakeshore Pointe community is located in Houston County, Georgia, just a few miles away from I-75, several shopping malls and indoor and outdoor entertainment.   The property offers many amenities to its residents, including a newly upgraded saltwater swimming pool, updated kitchens and interiors, playgrounds and family areas.
Families are drawn to Warner Robins because it is part of Houston County known for its school system, ranked the 14th largest in the state.  The city lies just outside Macon, GA and is less than a two-hour drive to larger cities including Atlanta, Athens and Savannah, GA.  The population of more than 74,000 residents enjoys a vibrant community made up of six different colleges and universities, Robins Air Force Base, and many other thriving private-sector businesses.  According to the Georgia Department of Labor that jobs in Houston county increased by 1,432 from August to September of last year and are on a steady incline due to the proximity to an International Airport and two ports towns in addition to less traffic and congestion, lower land costs, and a trained workforce.
Robins Air Force Base, one of the largest employers in the state, was built in 1942 when the city was founded, but has recently expanded which has attracted more residents to the area.  As of this year another top employer, First Solar, announced a major project to build the largest solar facility in the southeast in a neighboring county.
In August 2017, Lexerd Capital officially launched their new brand, "The Lory" for their multifamily portfolio.  This launch included a new brand, structure, logo and website.  The The Lory brand is the initial step in communicating the organization's enhanced platform and value-oriented strategy.  Lexerd plans to rebrand the Lakeshore Pointe property as "The Lory of Warner Robins."  To learn more please visit www.theloryapts.com.
Albert Lord III, Founder and CEO of Lexerd, said, "We are very pleased to announce the acquisition of Lakeshore Pointe.  With its current occupancy rate of 98% over the last 12 months, strong fundamentals within the rental apartment market in Houston County, along with corporate and business expansion in Warner Robins, we believe this acquisition is an excellent opportunity to increase our presence in Georgia, a target area for our firm."
Lord added, "We are passionate about the success of our investments and our resident base, and have decided to rebrand our properties as 'The Lory' to benefit both. By expanding our service offering, we optimize our business, increase our geographic footprint and broaden our infrastructure."