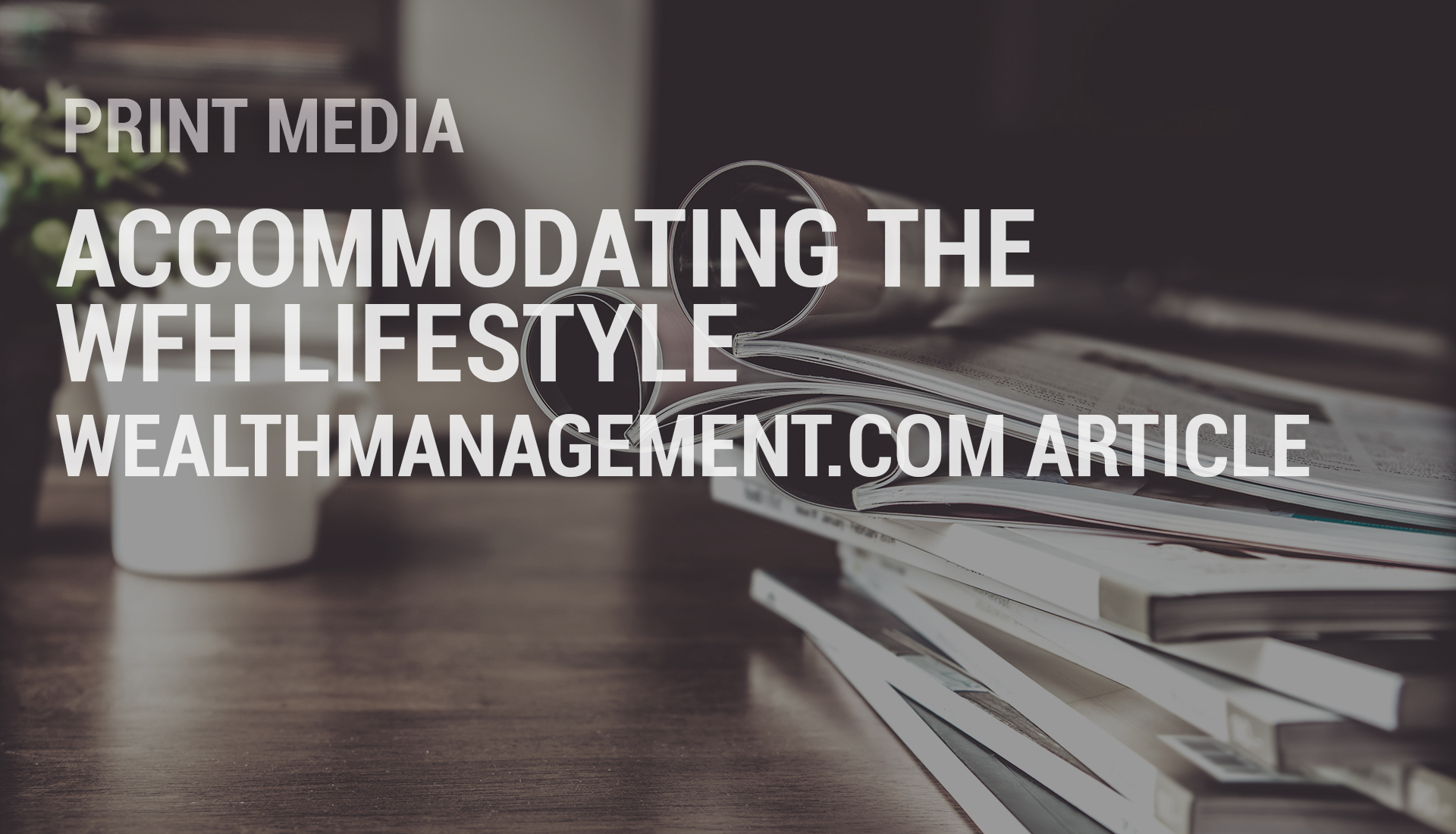 Accommodating the WFH Lifestyle: Wealthmanagement.com Article

Apartment Owners Attempt to Accommodate the WFH Lifestyle
More outside space and on-site co-working amenities are now being incorporated into multifamily properties.
The article, which highlighted a handful of white-collar Americans who walked away from their jobs when their employers required them to return to the office, supports the notion that work from home (WFH) might be here to stay, at lease for some employees.
A recent Harris Poll found that 40 percent of Americans prefer to work from home full time and another 35 percent are seeking a hybrid of WFH and office days. Only one in four respondents wanted to go back to the office full time.
Most of the WFH discussion, as it relates to real estate, has focused on its impact on the office sector and decreased demand for office space. While "death of the office" conversations are no doubt overexaggerated, they also ignore another property sector that has been impacted by WFH: multifamily.
Renters, even those who work from home only part time, are re-evaluating where they want to live, how much space they need and
the amenities they require
. And multifamily owners and investors are re-evaluating too, taking shifting renter preferences into account and positioning their properties to accommodate WFH.
"WFH or work-from-anywhere was a trend that we noticed pre-pandemic," says Michael H. Zaransky, managing principal of MZ Capital Partners, a Northbrook, Ill.-based multifamily owner and developer. "The pandemic acted as an accelerator."
Hot markets
Early in the pandemic there was a lot of buzz about WFH and people moving out of urban areas and into suburbs, or moving from larger cities to smaller cities in other states. Faced with outbreaks, layoffs and shutdowns, city residents began paying more attention to costs and density to facilitate social distancing.