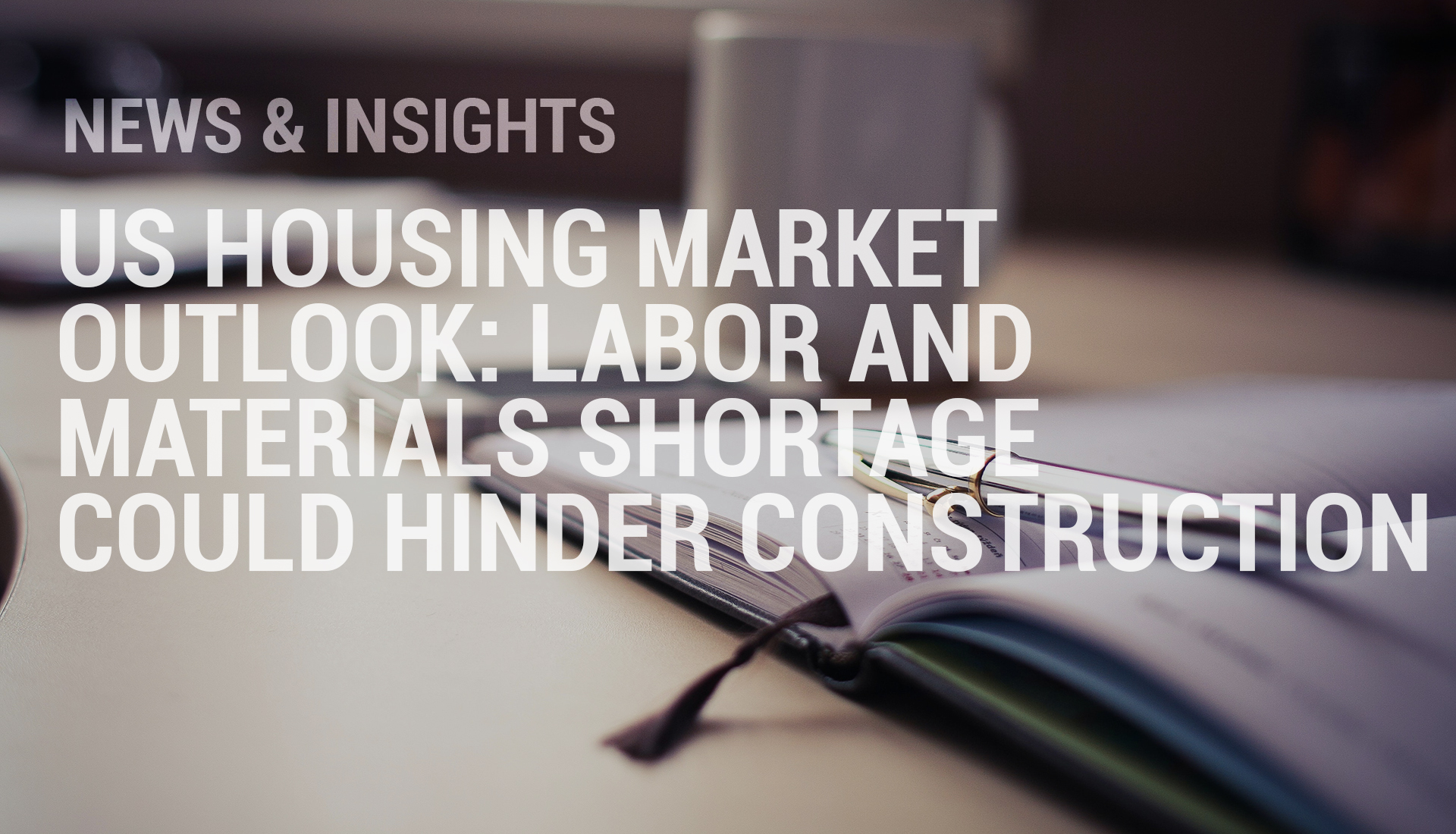 US Housing Market Outlook: Labor and Materials shortage could hinder construction
With a record low in housing market development, inventory, house price growth will slow to 5% by the end of 2018 and 2% by the end of 2019. The lack of homes on the market also supports rental demand in the multifamily real estate market
Housing market developments continue to be governed by record low levels of inventory.  High lumber prices and a shortage of labor are preventing builders from responding to that shortage.  Single family housing will therefore rise only gradually this year. Buyers are being put off by the limited choices in the market and concerns that prices are too high.
Rising mortgage rates and tight mortgage lending standards suggest house price growth will slow to 5% by the end of 2018 and 2% by the end of 2019. The lack of homes on the market also supports rental demand and the three-month absorption rate for new apartments has stabilized. Alongside higher household income, rental growth will slow only marginally to 3.5% y/y this year.
Rental Market: Demand & Supply – In each of the past four quarters, the number of rental households has seen year-to-year declines.  The decline however, has been small.  Correspondingly, rental vacancy rates will be stable over the remainder of the year.  Multifamily housing real estate development built for rent have increased over the past six-months.
Rental Market: Rental Growth & Returns – A boost in household incomes in 2018 will give landlords some space to increase rents over the next year or so.  With these increases, rental growth will slow only marginally to 3.5% y/y by the end of the year.  REIT valuations have recovered even as interest rates have continued to rise. This implies that the residential risk premium has fallen back, and will continue to decline.