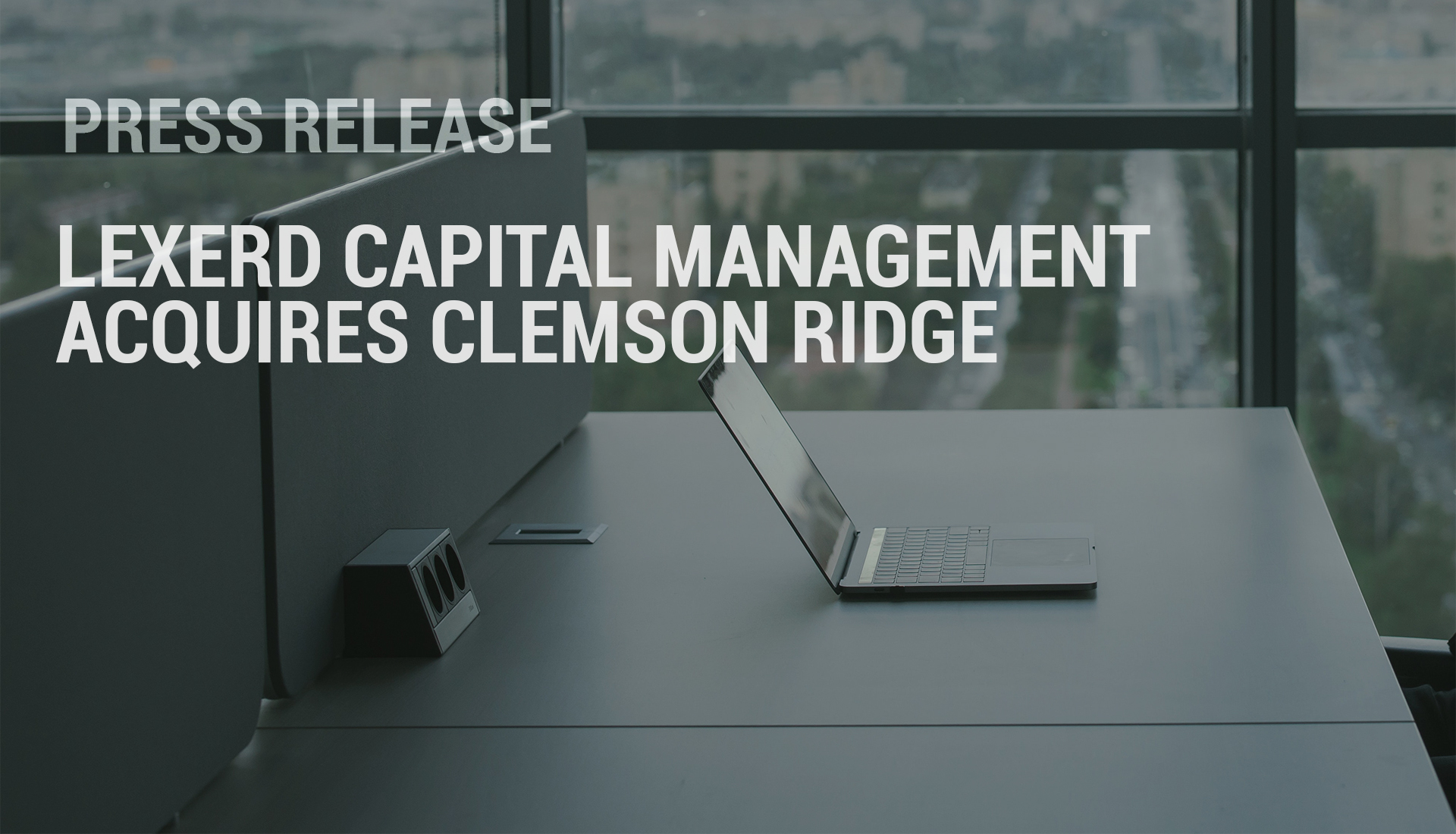 Lexerd Capital Management LLC Acquires Clemson Ridge
Lexerd Capital Management LLC ("Lexerd"), a New Jersey-based sponsor of private equity funds, today announced that it has acquired Clemson Ridge ("Clemson"), a 120-unit garden style community located in Seneca, South Carolina.  The purchase consists of 10 three-story apartment buildings.  Clemson is currently managed by First Communities Management, Inc.
Terms of the transaction were not disclosed.
Seneca is located in Oconee County, the northernmost county in South Carolina.  Oconee County is well known for its pro-business climate and large industrial sector of Fortune 500 companies including Duke Energy Corporation, Johnson Controls, Inc., Schneider Electric, and BorgWarner Automotive. Clemson Ridge is situated on the western side of Seneca, less than a mile south of Seneca's major retail corridor and seven miles from Clemson University.  Seneca is very welcoming to new business owners and was named by the personal finance website NerdWallet as the "Best Place to Start a Business in South Carolina," in April of 2015.
Ideally positioned between Atlanta and Charlotte, the Upstate region is the fastest-growing region in South Carolina. After BMW's initial investment in the 1990s, other foreign companies established a substantial presence in the Upstate.  Over the past two decades, the Upstate region's population has grown nearly 29% and investment in growth industries including advanced materials, automotive manufacturing, biosciences and sustainable energy are continuing to move the region forward at a record pace. The region is one of the nation's healthiest tertiary apartment markets, led by consistently strong employment and population growth.
Albert Lord III, CEO of Lexerd, said, "We are very excited to add Clemson to our portfolio. Located in the fastest growing region of South Carolina, with strong rental market fundamentals and employment levels higher than the state average, we expect Clemson to thrive as a result of recent capital improvements and follow the Upstate rental growth momentum. We believe opportunistic deals such as this demonstrate our ongoing commitment to the multi-family real estate sector and to our investment partners."
Lexerd recently announced the acquisition of San Marco Village, a 106 unit, two-story apartment community located in Jacksonville, Florida.