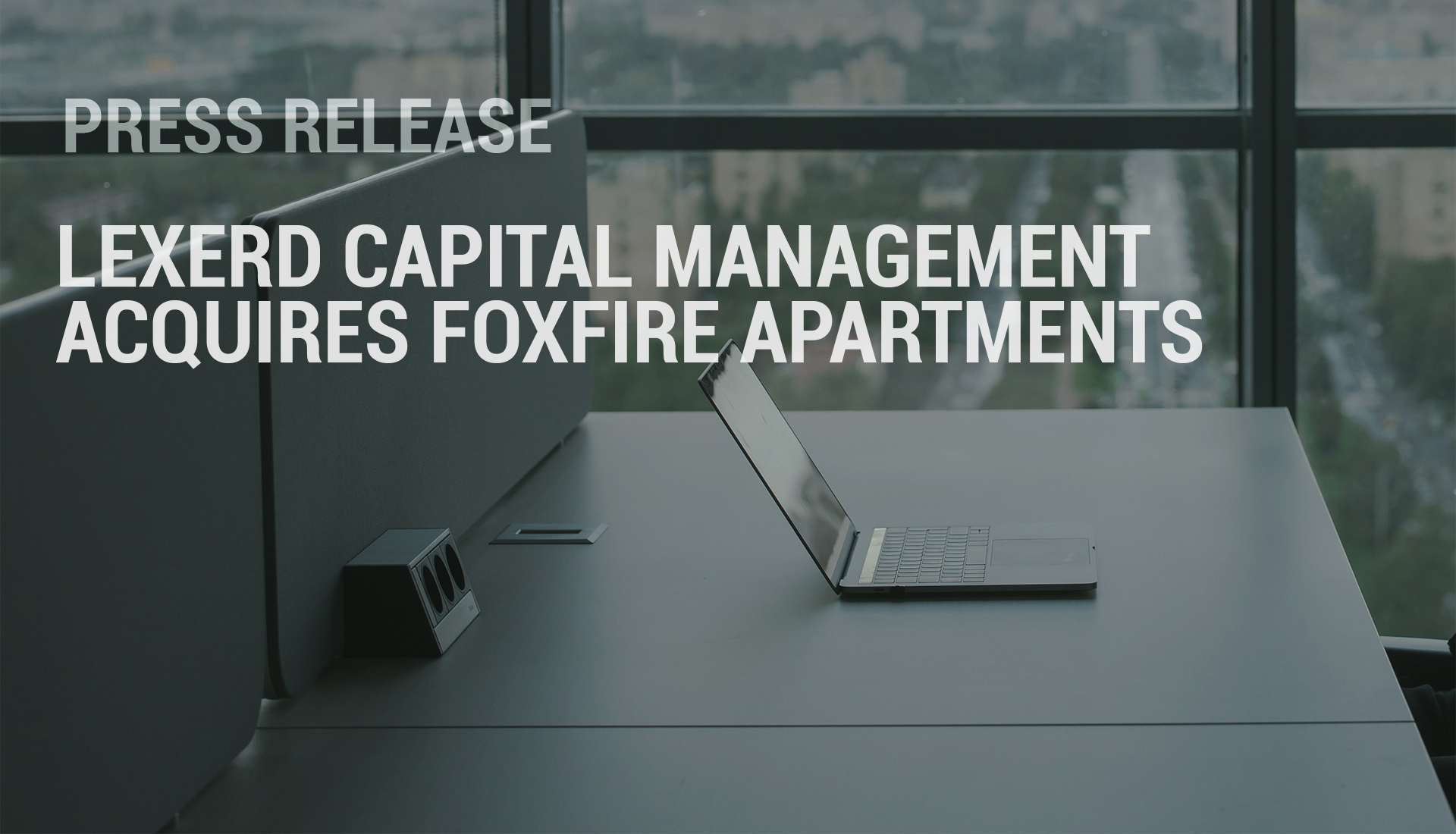 Lexerd Capital Management LLC Acquires Foxfire Apartments
Lexerd Capital Management LLC ("Lexerd"), a New Jersey-based private equity fund, today announced that it has acquired Foxfire Apartments ("Foxfire"), a 354-unit garden style community located in Durham, North Carolina. Foxfire will by managed by First Communities Management.
Terms of the transaction were not disclosed.  This is the first acquisition by Lexerd in its new Lexerd Capital Partners High Yield Fund II.
Located in the desirable city of Durham, just four miles from Duke University, the purchase consists of 44 two-story apartment buildings, 2 one-story clubhouses containing one leasing office and one fitness center, 2 one-story laundry facilities, 2 one-story maintenance shops, 2 one-story storage sheds.
Foxfire is located in what has been known since the 1990s as "The Triangle" – the Raleigh, Durham and Chapel Hill areas of North Carolina.  The Triangle area has consistently ranked as one of the country's fast growing MSA's (Metropolitan Statistical Areas), with Raleigh being the beneficiary of the greatest population influx of any major metropolis in the past five years.  Employment stability, robust labor and pro-business climates, strong public school systems, the proximity of world-class universities like Duke, NC State, UNC-Chapel Hill and Wake Forest and the large number of respected medical facilities in the region, help the Triangle region to attract major corporate relocations and expansions.
Albert Lord III, CEO of Lexerd, said, "We are excited to add to our portfolio a property that is strategically located amongst an abundance of significant economic and population drivers, in the thriving city of Durham.  With attractive submarket vacancy rates and same-unit rental growth, as well as over $1B in new commercial development just 4 miles away at Duke University's Medical Campus, we believe Foxfire is poised to build on its recent capital improvements, market repositioning, recent operational success, and top line revenue growth.  We worked hard to close this deal and believe it clearly demonstrates our commitment to the multi-family real estate sector and to our investment partners."