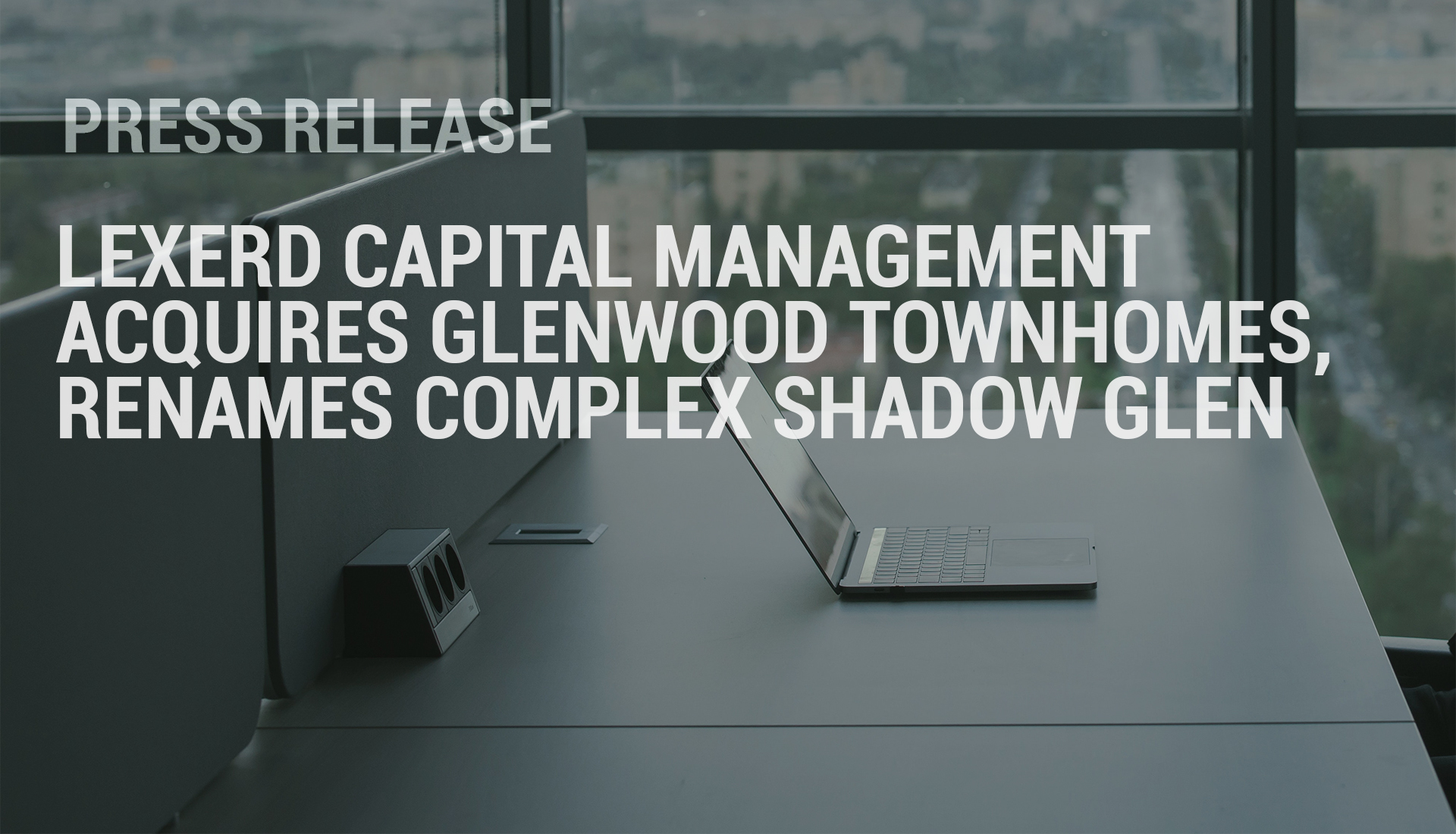 Lexerd Capital Management LLC Acquires Glenwood Townhomes, Renames Complex Shadow Glen
Lexerd Capital Management LLC ("Lexerd"), a New Jersey-based private equity fund, today announced that it has acquired Glenwood Townhomes, a 120-unit building complex in West Monroe, Louisiana and has renamed it Shadow Glen.  Terms of the transaction were not disclosed.
This is the most recent acquisition by Lexerd in its Lexerd Capital Partners High Yield Fund. Prior acquisitions in the Fund have included other multifamily residential buildings in the southeastern United States.  Shadow Glen will by managed by First Choice Management Group.
Located in the desirable city of West Monroe, in Ouachita Parish, Louisiana, the purchase consists of 17 buildings – 16 two story residential buildings and 1 leasing office – with 120 rentable units, and over 87,000 rentable square feet.
Shadow Glen is within minutes of many of West Monroe's largest employers and big-box retailers including Glenwood Regional Medical Center, Glenwood Mall Shopping Center, Riverwood International, West Monroe Convention Center, Ike Hamilton Expo Center, Office Depot, and Walmart Supercenter, among others.
The West Monroe area has very good schools, attractive shopping and recreational offerings and a solid job market. Shadow Glen is located on Glenwood Drive, just east of Thomas Road, with immediate access south to Interstate 20, the primary east to west thoroughfare throughout the Monroe Metropolitan area.  The impressive employment prospects in the immediate area, combined with good schools and easy access to major thoroughfares, create a unique advantage for Shadow Glen residents desiring to live close to their places of employment, shopping and recreation.
Albert Lord III, CEO of Lexerd, said, "We are very pleased to add to our portfolio a property in a city that is home to many Fortune 100 companies. We are impressed by the demand for well-located apartment communities in West Monroe, as evidenced by the strong average occupancy rate of local rental comps. We believe the city's growing labor force, low unemployment rate and steady population growth are characteristics that we look for in all of our multi-family acquisitions.  We plan to invest in both exterior and interior improvements and will explore these potential enhancements in the near term."